The Vibrator Institute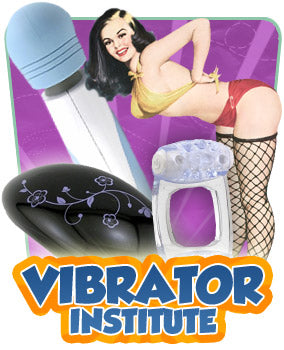 The Vibrator Institute tests the Sound and Power levels of every Vibrators.com vibrator, helping you find the best vibrator for your individual needs and desires.
The Vibrator Institute
Exclusive to Vibrators.com
Helps you find your best vibrator
Vibrator Institute - Learn How We Measure Vibrator Performance
Vibrator Institute
Vibrators.com is proud to present the Vibrator Institute, where vibrators meet science. The Vibrator Institute tests the sound and strength of each vibrator on Vibrators.com, so you know exactly what you're getting when you purchase a vibrator from us.
Vibrators.com created the Vibrator Institute to aid you in choosing the perfect vibrator for your specific desires and needs. We understand that buying a vibrator tailored to your unique preferences can be confusing. We want to help you make the best decision for you. That is why Vibrators.com strives to offer every tidbit of information about each vibrator we carry.
The Vibrator Institute carefully measures the sound and vibration strength of each vibrator, using specialized equipment. Each vibrator is measured at its peak output of power and sound.
To find a vibrator's Vibrator Institute Rating, go to its product page. On each product page, you will see a bullet point in the Quick Facts, labeled Vibrator Institute Rating. The vibrator should have a rating for Sound: either Whisper, Purr, Hum, Buzz or Thundering. A Power rating will also be listed: Gentle, Pleasurable, Intense and Unrelenting.
What do the Sound Ratings mean?
What do the Power Levels mean?
Use the Vibrator Institute Ratings, along with our detailed product descriptions and photos, to choose your best vibrator. Please see the links below to check out the Vibrator Institute picks for quietest vibrators and strongest vibrators.